About Amanda Erwin
Posted: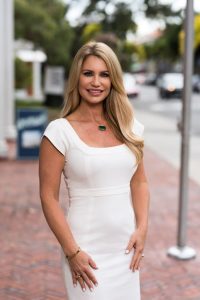 Hailing from Columbus, Ohio Amanda has resided in South Florida since 1994. She comes to Downing-Frye Realty, Inc. with 20 years of experience in Luxury Real Estate Sales, New Construction, Project Management, as well as Renovation and Design in the greater Naples area. Living steps from the beach in Old Naples, and a competitive tennis player, Amanda is very familiar with the area lifestyle.

Giving back to her community through volunteer work with organizations such as Saint Vincent DePaul, Salvation Army, The Saint Mathews House, and the Humane Society are the cornerstones to living the Neapolitan dream. Her enthusiasm, market knowledge, tenacity, and resourcefulness coupled with her reputation is the foundation of her success. Most importantly, her affinity for the greater Naples area shines through in all aspects of her Real Estate career.

Designing and renovating homes is her passion. You can see her latest creation that has had the honor of being the featured home for the coveted 2020 Naples Garden Club's House & Garden Tour as well as read the history of the home from the Naples Daily News article.

Amanda understands the importance of catering to the needs of her clients and works to the best of her ability to ensure the highest level of service. In her mind, nothing feels better than connecting great people with their dream home or marrying the old with the new and reviving an older property for many more years of memories to be shared with loved ones.

Be on the lookout for Amanda on the back of the Naples Trolley as well as various television appearances related to all things Real Estate in the greater Naples area.